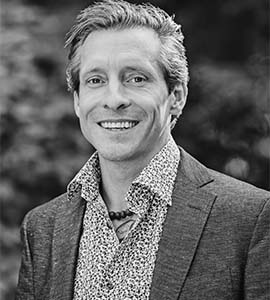 [ Physiotherapist & Yoga Teacher training ]
Tremayne Billy has been a practising Physiotherapist since 2006 and has a special interest in manual therapy (Mulligan Methods), orthopaedics, rehabilitation, sports injuries and injury prevention as well as therapeutic exercise and Yoga therapy.
In 2010, he discovered his own personal Yoga practice and study. While in private practice in Squamish, BC, he developed, blended and honed a unique method, while working with and treating some of Canada's top-level amateur and professional athletes as well as yoga practitioners wishing to achieve better alignment.
To enhance his yoga and meditation practice, Billy spent 3 months in 2012 studying the Ashtanga lineage in Mysore, India and gaining further study in Yoga therapy methods at the Himalayan Iyengar Yoga centre.
By 2015 Billy completed 200 hours of Yoga Teacher training in the Restorative Alignment method in Oaxaca, Mexico, and more recently completed a further 200hr training in the Art and Sacred Science of Yoga.
Billy is also a Functional Range Conditioning Movement Specialist and blends this methodology into his treatment plans, guiding his clients' towards their goals.
When not working Billy enjoys playing with his son, trail running, mountain biking, sailing, kite surfing, surfing, climbing and skiing.