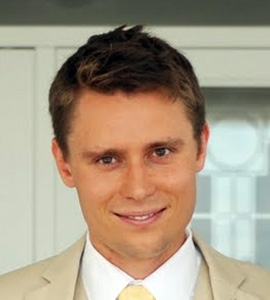 [ Bachelor's of Kinesiology - BKIN ]
Tremayne Koochin was born in Burnaby and raised in Kelowna where he enjoyed playing provincial level tennis and soccer. He moved to Vancouver to study Kinesiology at UBC where he had opportunities to work with people of all ages in rehabilitation settings as a co-op student. Before graduating, Tremayne lived in the Philippines for two years doing volunteer work and after returning home, married his wife, Chelsea, from Alabama. With a lot of help friends and family, Tremayne was able to graduate as the head of his class in 2017.
Tremayne has a passion for learning about human anatomy and physiology as well as helping people achieve their wellness goals through exercise. Since graduating, Tremayne has worked as a Kinesiologist helping individuals of all ages recover from car accident injuries including whiplash, concussion, lower back, and hip injuries as well as post-surgical shoulder, back, hip, knee, and ankle injuries. Tremayne has also enjoyed helping people manage their chronic ailments including high blood pressure, obesity, arthritis, and diabetes.
In his free time, Tremayne continues to enjoy playing tennis, being outdoors, and getting ready for the birth of his first child.